The National Inquiry's Aftercare Support
The National Inquiry into Missing and Murdered Indigenous Women and Girls is committed to working in a trauma-informed way and to making culturally appropriate support available to those who shared their truths during the Truth Gathering process. To date, over 2000 family members and survivors of violence accessed the National Inquiry's short-term aftercare services. We continue to complete aftercare plans with those who shared their truth with the National Inquiry. As the National Inquiry's mandate ends in June 2019, longer-term aftercare services are available through
Indigenous Services Canada
.
What kind of support does Indigenous Services Canada provide?
Indigenous Services Canada (ISC) covers counselling and cultural support services for survivors, family members and those affected by the issue of missing and murdered Indigenous women and girls, from now until 2020. More information is available at the
ISC Services Page
.
What support services qualify?

Cultural Supports are provided by local Indigenous organizations who coordinate the services of Elders, traditional healers, and/or Indigenous community-based workers. Cultural supports will listen, talk, provide support, and can provide specific services chosen by the individual such as traditional healing, ceremonies, teachings and dialogue.

Professional Counselling is provided by psychologists and social workers that enroll with Indigenous Services Canada. They will listen, talk, and assists individuals to provide support and find ways of healing.

Transportation assistance may be offered when professional counselling and cultural support services are not locally available.
Contacts
To find out more about programs and to access services please contact your Regional Office below:
British Columbia: 1-877-477-0775
Alberta: 1-888-495-6588
Saskatchewan: 1-866-250-1529
Manitoba: 1-866-818-3505
Ontario: 1-888-301-6426
Quebec: 1-877-583-2965
Atlantic: 1-866-414-8111
Northern: 1- 866-509-1769
Where can I go for immediate support?
Your well-being is important to us. If you require immediate support, please contact our toll free 24/7 support line at 1-844-413-6649 to speak to a counsellor. The service is available in English, French, Cree, Anishnaabemowin (Ojibway) and Inuktitut.
Aftercare Stories
Personal experiences with The National Inquiry's Aftercare Services.
"I am so thankful for all my support and the care that I was given. I was able to walk across the stage at the Mount Saint Vincent University to be awarded my Masters Degree in Education, with my mother's spirit walking with me hand in hand, and heart to heart."
Natalie Gloade Millbrook First Nation- Turtle Island
"The National Inquiry into MMIWG has provided such strength and safety to my family."
Nikanaptaq
Wolastoqey Territory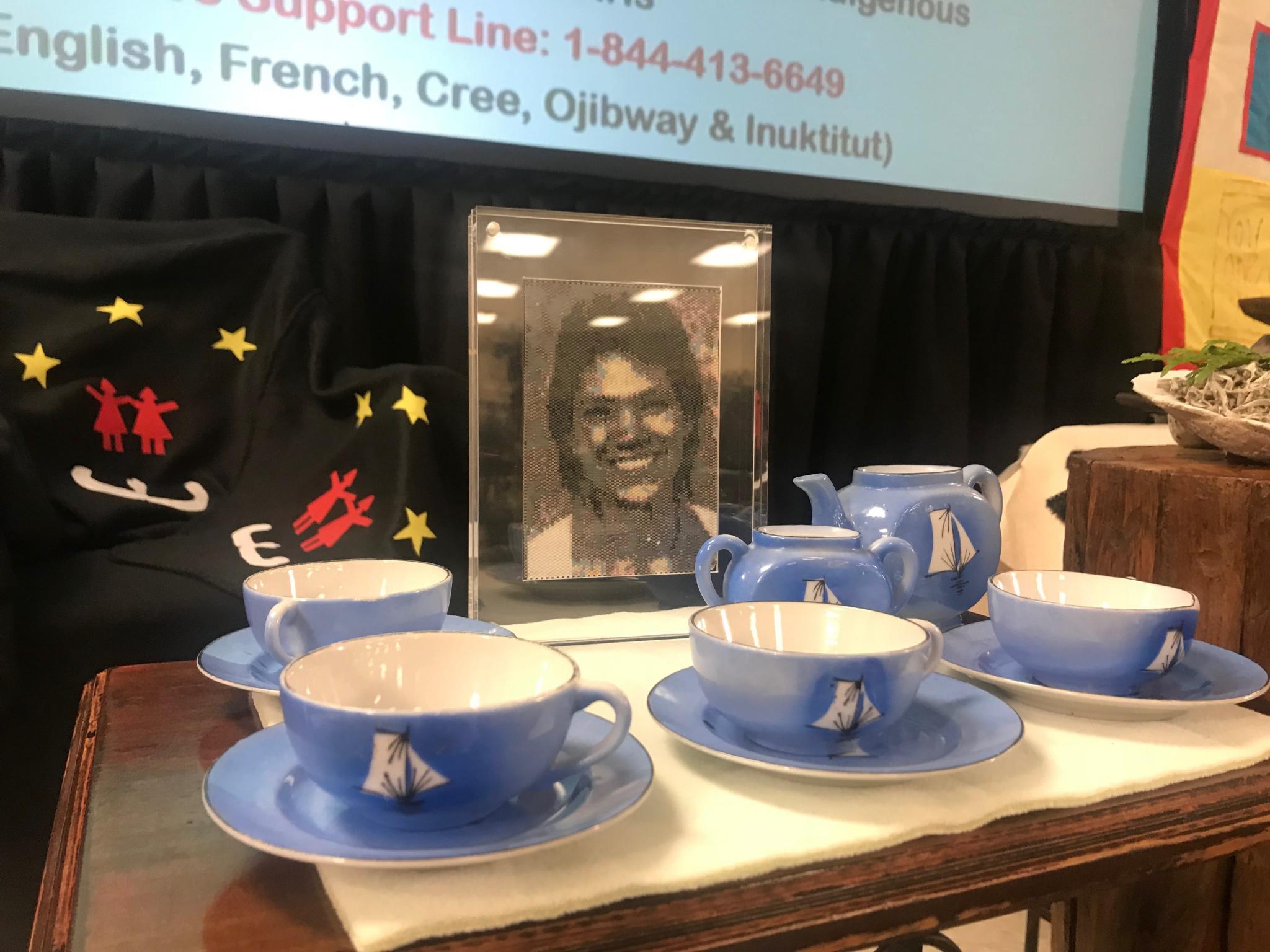 "The National Inquiry allowed my family to heal and move on."
A Family Member
Terrace BC
Read More >