Find the truth.
Honour the truth.
Give life to the truth.
September 10-13, 2018, Iqaluit, NU: Colonial Violence
Socio-economic, health and wellness impacts
September 17-21, 2018, Quebec City, QC:Criminal Justice System–
oversight and accountability
October 1-5, 2018, Winnipeg, MB: Family and Child Welfare –
family supports and domestic violence
October 15-18, 2018, St-John's, NL: Sexual Exploitation –
human trafficking and sexual violence
Our Women and Girls Are Sacred
In response to calls for action from Indigenous families, communities and organizations, as well as non-governmental and international organizations, the Government of Canada launched an entirely independent National Inquiry into Missing and Murdered Indigenous Women and Girls in September 2016.
Composed of four <a href="http://www.mmiwg-ffada.ca/meet-the-commissioners/">Commissioners</a> from across the country, the National Inquiry into Missing and Murdered Indigenous Women and Girls is independent from federal, provincial and territorial governments, crown corporations and Indigenous forms of government. The Commissioners' mandate is to examine and report on the systemic causes of all forms of violence against Indigenous women and girls and 2SLGBTQQIA individuals in Canada by looking at patterns and underlying factors.
Shining a light on all the causes of violence, murders, and disappearances is a daunting task. But it is a necessary one. We are exposing hard truths about the devastating impacts of colonization, racism and sexism—aspects of canadian society that many Canadians are reluctant to accept. Our goal is to offer effective recommendations that will enhance and ensure the safety of our women, girls and 2SLGBTQQIA individuals.
Watch Key Moments
Nakurmiik.

Thank you.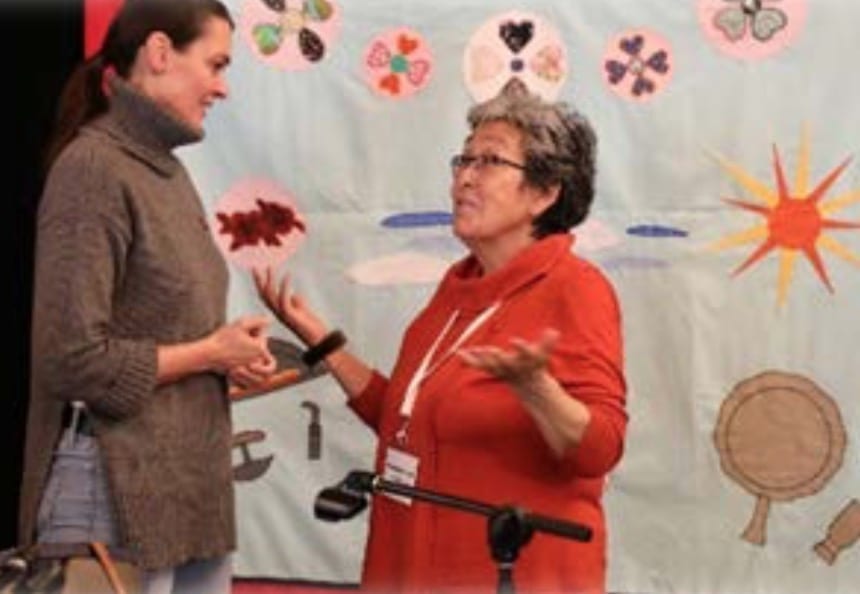 Legacy Archive
Looking for a permanent
host organization.
Watch the National Inquiry
SUPPORT LINE:
1-844-413-6649
A national, toll-free support call line is available to provide support for anyone who requires assistance. This line is available free of charge, 24 hours a day, 7 days a week.
Subscribe For Updates
Receive news and developments from the National Inquiry
Fast facts: Did you know?
| | |
| --- | --- |
| 1273 | Number of testimonies provided by family members and survivors who shared their truths |
| 340 | Artistic Expressions Received |
| 1859 | Number of families and survivors registered |